Special Events
 These are upcoming special events for ongoing enrichment of students.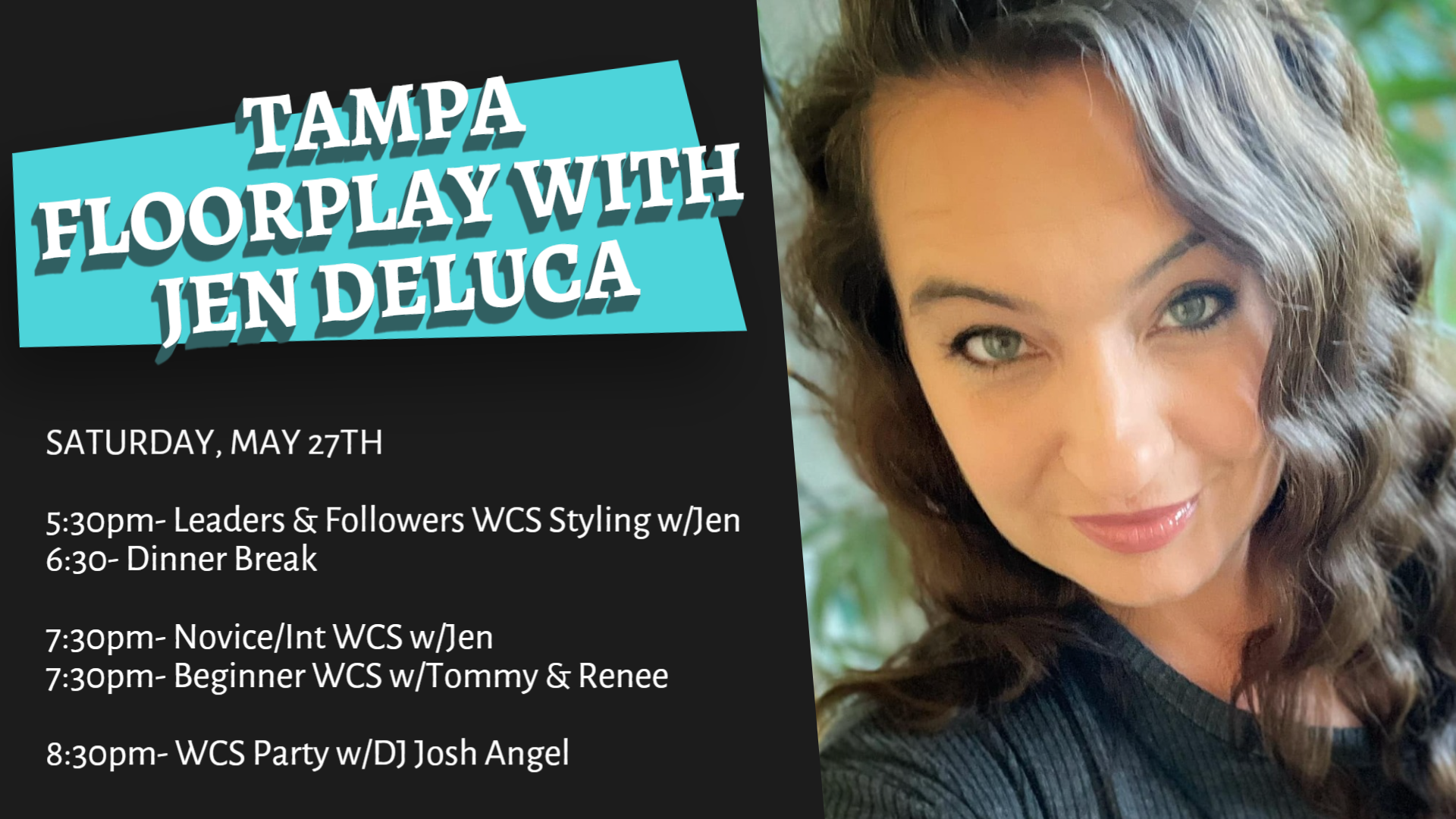 Special Workshops & FloorPlay w/Jen Deluca
Saturday, May 27th
Champion WCS dancer, instructor, and choreographer, Jen Deluca, IN THE HOUSE!! This is an incredible opportunity to learn from one of the best in the business, so get ready to dance the night away as she shares her passion for WCS with the FloorPlay community!
5:30pm- Leaders & Followers Styling Class w/Jen (need to be able to do all basic passes, turns, sugar push, tucks & whips

6:30pm- Dinner Break on Own

7:30pm- Novice/Int WCS w/Jen

7:30pm- Beginner WCS w/Tommy & Renee

8:30- Midnight- WCS Party w/DJ Josh Angel
Cost-
Styling Class with Jen, Nov/Int Class with Jen and evening dance- $30
Novice/Int Class with Jen and Evening Dance- $20
Beginner Class with Tommy & Renee and Evening Dance- $15
Followers Styling Class Only- $15
Evening Dance Only- $15
Includes water, snacks, desserts, and PIZZA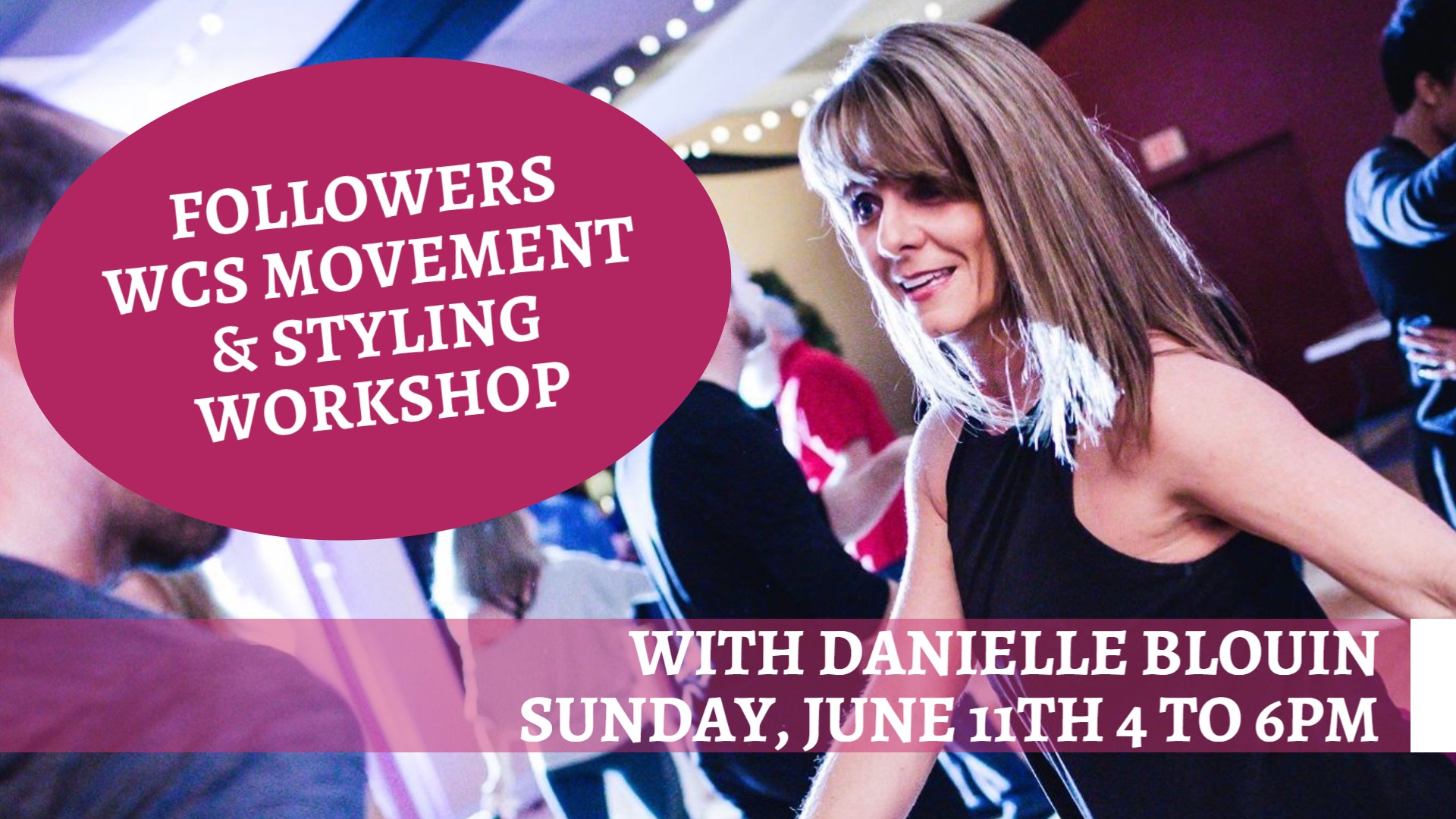 Followers WCS Movement & Styling Workshop
4 to 6 pm Sunday, June 11 with Danielle
Get ready for an exciting and informative Followers WCS Movement and Styling Class with Danielle Blouin! This class is specifically designed for followers who want to enhance their technique, add flair to their dancing, and gain a deeper understanding quality of movement! We will also be reviewing some styling from Jen Deluca's styling class which is Saturday, May 27th at 5:30pm before my Tampa FloorPlay WCS dance!
Whether you're a seasoned WCS follower or new to the style, this Followers WCS Movement and Styling Class offers valuable insights and techniques to elevate your dancing. Prepare to be challenged, inspired, and motivated as you refine your skills and explore new possibilities on the dance floor!
Looking forward to working with everyone!
Cost- $20
Cash only, pay at the door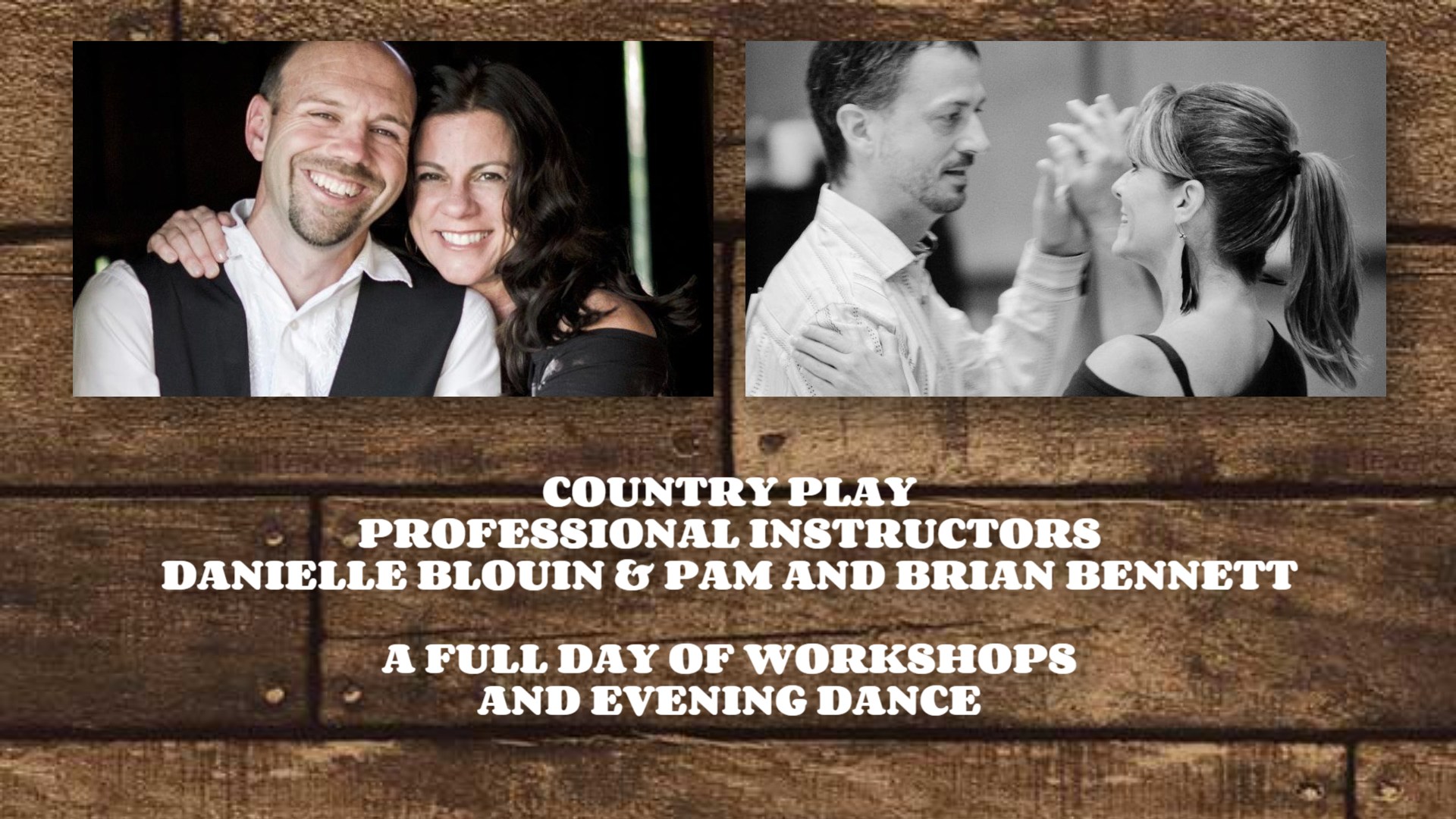 Country Play Sunday, May 7th
Our first Country Intensive of many! We are so excited to bring you a full day of workshops geared toward the social dancer of all levels followed by an evening social party! No partner needed!
Schedule- All workshops are 45 minutes with 15 minutes open dance time/practice/questions in between 
1pm- Triple Two Basics & Beyond w/Danielle

1pm- Line Dance Class w/Pam

2pm- Beginner Nightclub w/Pam & Brian

2pm- Intermediate Nightclub Turns and Technique w/Danielle

3pm- Novice Nightclub w/Pam & Brian

3pm- Intermediate Nightclub Patterns w/Danielle

4pm- Beginner Two Step w/Pam & Brian

4pm- Intermediate Two Step Turns & Technique w/Danielle

5pm- Novice Two Step w/Pam & Brian

5pm- Intermediate Two Step Patterns w/Danielle

6pm- Dinner break on your own

7-10- Social Dance- a mix of country and WCS

 

Cost- Pay at door, CASH ONLY
All day & evening pass- $48 (includes 5 workshops and evening dance)

4 workshops (includes evening dance)- $45

3 workshops (includes evening dance)- $40

2 workshops (includes evening dance)- $35

1 workshop (includes evening dance)- $25

Evening dance only- $10
Casual attire- shorts, jeans, workout wear etc.
Shoes- Boots, dance shoes, shoes with leather sole (anything that has ability to turn on wood dance floor) No open back shoes or flip flops